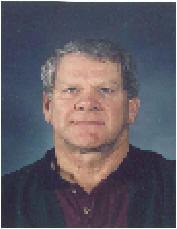 Mr. Breckenridge grew up in Turney with his parents, John Adam and Helen Breckenridge, and his seven siblings. While at Lathrop high school, he lettered four years in football, basketball and track, and was named All-State fullback in 1954. He graduated in 1954 with a football scholarship to William Jewell.
While attending college at William Jewell to achieve a teaching degree in physical education, he also played football, where he lettered four years as a lineman and earned All-Mo. Collegiate Athletic Union honors, was captain of the team, made third-team Little All-America and played in the Mineral Water Bowl winning 31-14 over Tom Osborne and Hastings College (Neb). After football season was over, he would work out with the wrestling team at Jewell.
With his physical education degree and teacher certification, he taught and coached football and track at Excelsior Springs, Belton, Westport, Southwest and Raytown South. He was also an assistant wrestling coach at Raytown South.
Sam started officiating wrestling in 1965 at the varsity and junior varsity levels in small schools. His passion for refereeing wrestling began when he worked with Larry Burkhard, a buddy who taught drivers education with him at Westport and who was one of the earliest of the Kansas City wrestling officials. With more experience and dedication to improving, Sam became a respected official within the area. In 1971, he was honored to be selected as the Kansas City official to work the 4A state championship at St. Louis, Mo. He was selected by the Missouri Wrestling Coaches Association as the outstanding wrestling official for four consecutive years. In 1984, he was recognized as an outstanding official by the National Federation Interscholastic Officials Association. He officiated at the state tournament for 18 consecutive years and upon his officiating retirement in 1988, he was honored as a member of the Missouri Wrestling Hall of Fame. Sam continued teaching and coaching until 2001, when he decided to retire, but not before Raytown South honored him as a member of their wrestling Hall of Fame, for his contribution to the sport as an official and coach. Then on Oct. 26, 2003, he was inducted into the National Wrestling Hall of Fame and Museum, located in Stillwater, Oklahoma, where he will be permanently recognized.
Sam finds that refereeing and competing in athletics share some similarities. He believes his motivation as a referee is the same as an athlete - the competitive thing, to be the best you can be. He knows that the coaches and students work very hard and they deserve the very best officiating they can get. Other officials have been quoted saying "that he is the best they have ever seen". He knew that in order to be the best, he had to be unbiased, and therefore he didn't want to know who the favorite was, names or records. He hardly read the papers during wrestling season. To prove this, at one match that he refereed, he disqualified a student for stalling who turned out to be unbeaten and the best in his class in the state. The student's coach came up to Sam later and told him "Good call, my guy was sick tonight and he wasn't himself." Sam believed it was important not to go on reputation but rather base the officiating on what is actually seen on the mat. Refereeing is mentally and physically very exhaustive but Sam continued to dedicate himself to being one of the best.
Sam currently lives in Lees' Summit with his wife, Marguerite. They have two married daughters, Belinda and Leah.
It is our great pleasure to induct Sam Breckenridge into the Lathrop High School - Alumni Hall of Fame. We would like to recognize Willa Breckenridge, from Cameron, for nominating him.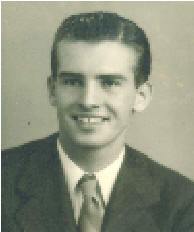 William Ray Gall grew up on a farm north of Lathrop, parents: Mr. & Mrs. Ray Gall, and he had an older sister, Lily, and a brother Robert. He attended Turney Public Schools in grades 1-6 and then attended Lathrop Public School Grades 7-12. During his high school years he was a 4 year football letterman, and team co-captain, 4 year basketball letterman, team co-captain and his senior year received the Herman "Polly" Grant Award as outstanding student athlete. He graduated in 1945. Bill was influenced greatly by a history teacher and football coach at Lathrop in the early 1940s - Bud Robertson. From Coach Robertson he learned the importance of hard work, discipline, character, and fair play, and also a love of history.
He continued his education at the University of Missouri, Columbia and graduated in 1951 with a B.S. in Business Administration. While at MU he played football in 1946 & 1947, baseball in 1948, and belonged to Sigma Chi social fraternity and Alpha Kappa Psi business and economics fraternity. Later he attended the University of Tulsa where he graduated in 1960 with an M.B.A. degree in management. And even later, he attended and graduated in 1970 from Columbia University in their executive Program.
In between going to school, Bill did a few other things. He served in the U.S. Navy in World War II from August 1945 - July 1946. In 1949 he signed a professional contract with the Cleveland Indians and played that season with the Indians minor league affiliate in Cordele, Georgia. From June 1951 to August 1953 he served in the Korean War. He continued in the reserves following the Korean War and reached the rank of Captain in 1960.
From 1965 to 1981 Bill advanced from a Trust Officer to Senior Vice President with Republic National Bank of Dallas in Texas. While there he was selected as chairman, Trust Division, of Texas Bankers Assoc. in 1976 and Trust Marketer of the year by the Trust Marketing Assoc. in 1978. From 1981 to 1984 he served as Chairman and C.E.O. of Executrans, a subsidiary of SERACO Group, sears and Roebuck Co. in Dallas. From 1984 to 1987 he served as President of Pandick Dallas, Inc. While making plans to retire in 1987, he was recruited by civic leaders to help organize and implement the start-up of the Methodist Hospitals of Dallas Foundation, which he was very active in until his retirement in 1991.
His other career and civic activities include: Board of Directors for Mary Kay, Inc. 1971-1974; Chairman, Dallas County Cancer Crusade 1973; Chairman, Endowment Committee, Lover's Lane United Methodist Church 1973-1975; Board of Directors, Friends of the Dallas Public Library 1988-1991; Commencement speaker, Lathrop High School in 1995, and in 1993 Bill wrote a book Times to Remember in which he outlined his personal life story. It is a story of his family and growing up in Clinton County during the great depression and World War II.
His current affiliations include: Schreiber United Methodist Church, Friends of the Dallas Public Library, University of Missouri Alumni Association, Mizzou Varsity "M" Association, Brook Hollow Golf Club, Dallas, Texas, Life member, Turney Historical Society, Turney, Mo.
Bill met his wife, Laura Woods from Abilene Texas, while they were both students in Columbia, MO. And they were married in 1953. They currently reside in Dallas, Texas and have 2 daughters, Catherine and Caren, and 5 grandchildren, and 2 great-grandchildren. His hobbies include rose growing, an avid golfer and sports fan, and reading history which his brother and him shared a passion for and passed that passion on to his nephew Jeff who became a history professor.
It gives me great pleasure to introduce those that nominated Bill. The first nomination came from Mr. Jeff Gall from Truman State University in Kirksville, Mo. and the second from Ludene and Hugh Welch from Welch & Associates in St. Joseph, Mo.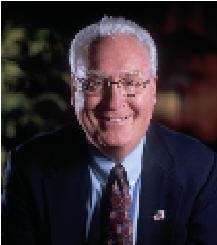 Mr. Gassman was raised in Lathrop, Mo. He attended Lathrop High School where he achieved 3 varsity letters in football, basketball and track. He graduated from Lathrop High School in 1968.
Following high school, Mark attended Central Methodist College (now Central Methodist University) where he played baseball for one year and basketball for two years. After graduating from college, he began teaching and took a coaching position with Lillis High School in Kansas City where he coached football, basketball and track. He has also coached at both of his alma maters, heading up football, basketball and track at Lathrop high school and football at Central Methodist. Mark also worked for five years at New York Life as an agent and sales manager.
As a 15 year-old, Mark attended an FCA (Fellowship of Christian Athletes) Camp at William Jewell College and upon becoming a Christian in 1979, his heart beat even stronger for FCA and sharing the ministry.
Mark has been on staff with FCA since 1984, serving at the World Headquarters in Kansas City, Mo. as Senior Vice President of Field Ministry, and oversees more than 800 FCA field staff in approximately 350 offices around the country.
Mark and his wife, Vickie, met in their high school's parking lot after a basketball game and have enjoyed 34 years of marriage. The couple has five children and seven grandchildren, and they currently reside in Harrisonville, Mo.
It is our great pleasure to induct William Mark Gassman into the Lathrop High School - Alumni Hall of Fame. We would like to recognize Brian Bullock, from Lathrop, Mo. for nominating Mark.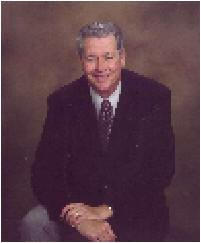 Mr. Kratzer grew up in Lathrop with his parents Gertrude and Emmons and he had 2 sisters, Joy and Donna. He attended Lathrop high school where he was All-State Track and Field in 1966, played football, Class President 1966 & 1967 and Student Body President in 1967. He received the Polly Grant Award in 1967 and graduated that same year. After high school, Dan attended Missouri Valley College and graduated in 1971 with a degree in physical education. While at Missouri Valley he was a 3 sport - 3 year letterman, captain of the football and track and field teams, was among Who's Who in American College Athletics, received the Mr. Viking Award, was All-Conference track and field and football, and Honorable Mention All-American football for 2 years, and participated in the Mineral Water Bowl in 1971.
Dan was the 8th Round draft pick in 1972 by the Cincinnati Bengals as a Wide Receiver. He played with the Bengals for a year and a half and then was picked up off waivers by the Kansas City Chiefs for the final games of the 1973 season. Dan and the rest of the NFL began camp for the 1974 season, but because of the player's strike, the season never got underway. During the strike year, Dan gained his first coaching experience as a part-time assistant at his alma mater, Missouri Valley. The team won a conference title and played for the NAIA National Championship that season. The Chiefs released him during camp in 1975. Dan took a teaching position at Kearney High School for 1 year where he was also an assistant football and basketball coach. During that year he took classes at Central Missouri State and was a graduate assistant football coach and received his Master's Degree in 1976.
Dan's first head coaching position was Trenton High School for the 1977 & 1978 seasons, where he was also the head track coach and taught Driver's Education. From there, he took over the Lee's Summit High School program in Lee's Summit until 1982. In the summer of 1982, he began working as an administrative assistant with the NFL's San Francisco 49ers. While in San Francisco he met former NFL coach Sam Wyche, who hired him to staff as the special teams coach at Indiana University in 1983. In 1984, Ohio Northern, an NCAA Division III school in Ada, Ohio, gave Dan his first head coaching job at the college level. 2 years later he moved to Miami University of Ohio, where he was the passing game coordinator. He returned to Missouri in 1987 and taught and coached for a year at Richmond High School and then in 1988 became the offensive coordinator at Missouri Valley for 2 years. In 1990 Dan became the head coach at Hastings College in Hastings, Nebraska until 1994. From there he went to Lindenwood University, St. Charles, Missouri as head football coach/offensive coordinator and athletic director. In 2001 he took the position of assistant head football coach at Kent State University in Kent, Ohio and then in 2005 he became head football coach at South Dakota School of Mines and Technology in Rapid City, South Dakota.
Throughout all those years of coaching, Dan accumulated some great honors. He and his teams participated in 7 NAIA National Play-Offs, was an NAIA National Championship Runner-up, was Heart of America and Mid-American Conference Champions, participated in the California Bowl, was coach of the year several times in different conferences, head coach of the National College All-Star Game in Louisville, Kentucky, head coach 1st Heart of America/Nebraska-Iowa Conference All-Star game, and published articles in the American Football quarterly, Scholastic Coach, and The Coaching Clinic. He is a member of the NFL Alumni Association, the Missouri Valley College Hall of Fame, several coach's associations, and has also served on various committees and task forces. He also had the privilege of coaching his son, Reggie, while at Lindenwood.
Dan married his wife, Suzanne, in 1970, while very busy at Missouri Valley. He has 2 grown children, daughter Danielle and son Reggie, and a granddaughter Reaghan. He currently lives in Rapid City, South Dakota, working at South Dakota School of Mines & Technology.
It is our great pleasure to induct Daniel Leon Kratzer into the Lathrop High School - Alumni Hall of Fame. We would like to recognize Joy Helms of Kearney for nominating Dan.