Thank You!! to our 2022 Mules Pack Meals Bronze Sponsors: Syd Thummel, Hamilton Bank, and the Mule Stop!

The Lathrop R-II School Board is pleased to announce that Dr. Adam Willard will be our next Superintendent. Press Release:
https://5il.co/1jmq7
#RollMules

The LR2 School Board will be meeting in closed session tonight, Tuesday night and Wednesday night to review applications and interview candidates for the LR2 Superintendent for the 2023-2024 School Year. These sessions are not open to the public. #RollMules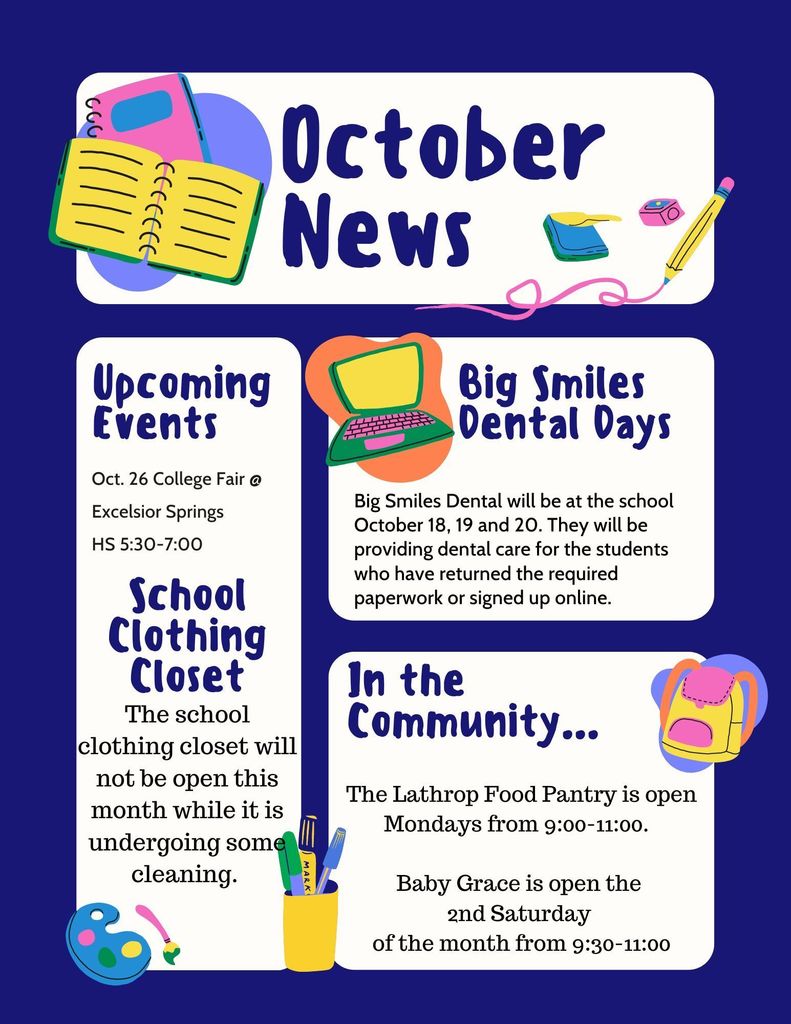 LR2 Board Meets tonight at 7 pm. Career Ladder Plan and Health Insurance are on the agenda. Full agenda here:
https://tinyurl.com/3usmpya4
#RollMules

The K-12 Pep Assembly will be @ Lathrop Middle School. It will start approx 11:45. Parents are welcome keep in mind bleachers are reserved for students. You can stand along north & south wall or bring lawn chair. HS students will be dismissed at 11:25 and if a student needs a ride to the assembly we will run 3 buses to take them to the middle school. I advise students that drive, to car pool as parking is limited. HS Parents, the bus routes will run from the elementary school as normal at about 12:45. Students will be expected to walk to the elementary to board their bus. If you have questions please call your child's building prior to 11:00. Thank you, Mr. Bowers, LHS Principal.

LR2 has an immediate need for 2 night custodians. Start at $11.50/hr plus health insurance. Apply online here:
https://tinyurl.com/5n9yuk3a
or call 816-710-6110 for more information. #RollMules

LR2's Internet provider (not GRM) is experiencing technical issues at this time. We have no Internet and no phone services to any of our facilities. Call me at 816-659-2330 if you are in need of immediate assistance. Sorry! - Mr. Fine.

Sorry everyone. Board meeting is Wednesday the 14th.

The regular monthly LR2 Board Meeting is Wednesday, September 12 at 6:30 in the board room. New Supt. search, budget updates, board policies, handbooks Career Ladder options and more. Full agenda here:
https://tinyurl.com/3usmpya4


Here's an opportunity for some good food and fun while helping out an LHS Grad!
https://5il.co/1he5g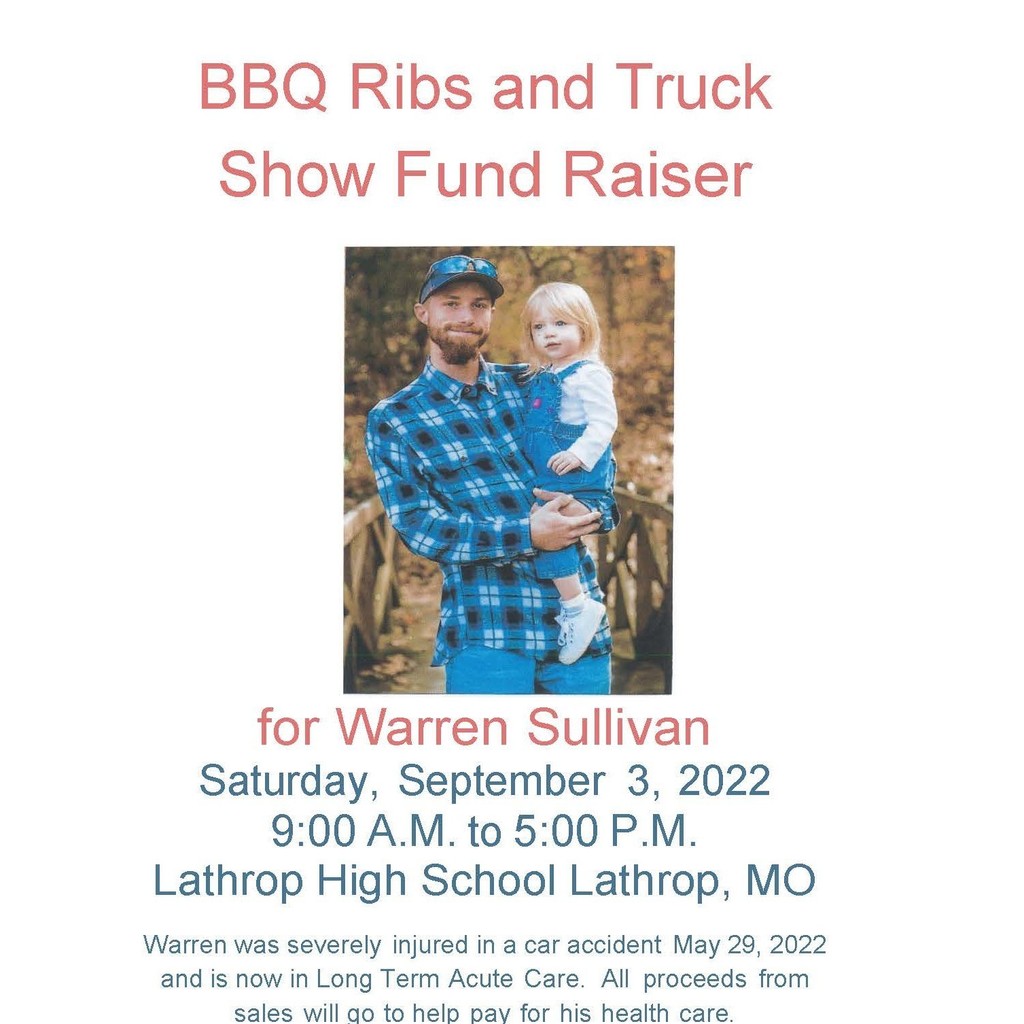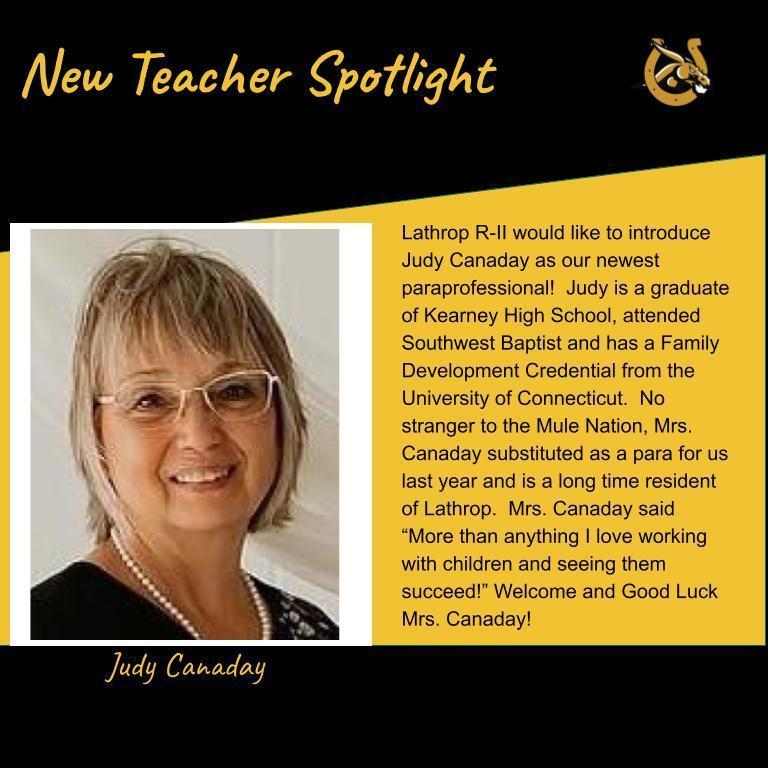 Parents as Teachers is updating their contact lists. If you are new to the district or not currently enrolled in PAT, call their office at 816-710-6114, ext 7765. It is a fun program for families with little ones ages birth to five years old. #RollMules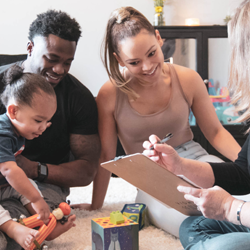 LR2 is in need of a long term substitute in high school English starting mid-September.. ish... If you're interested, or know of anyone who might be, please contact Mr. Bowers at 816-710-6116 or email at
Robert.Bowers@lathropschools.com
.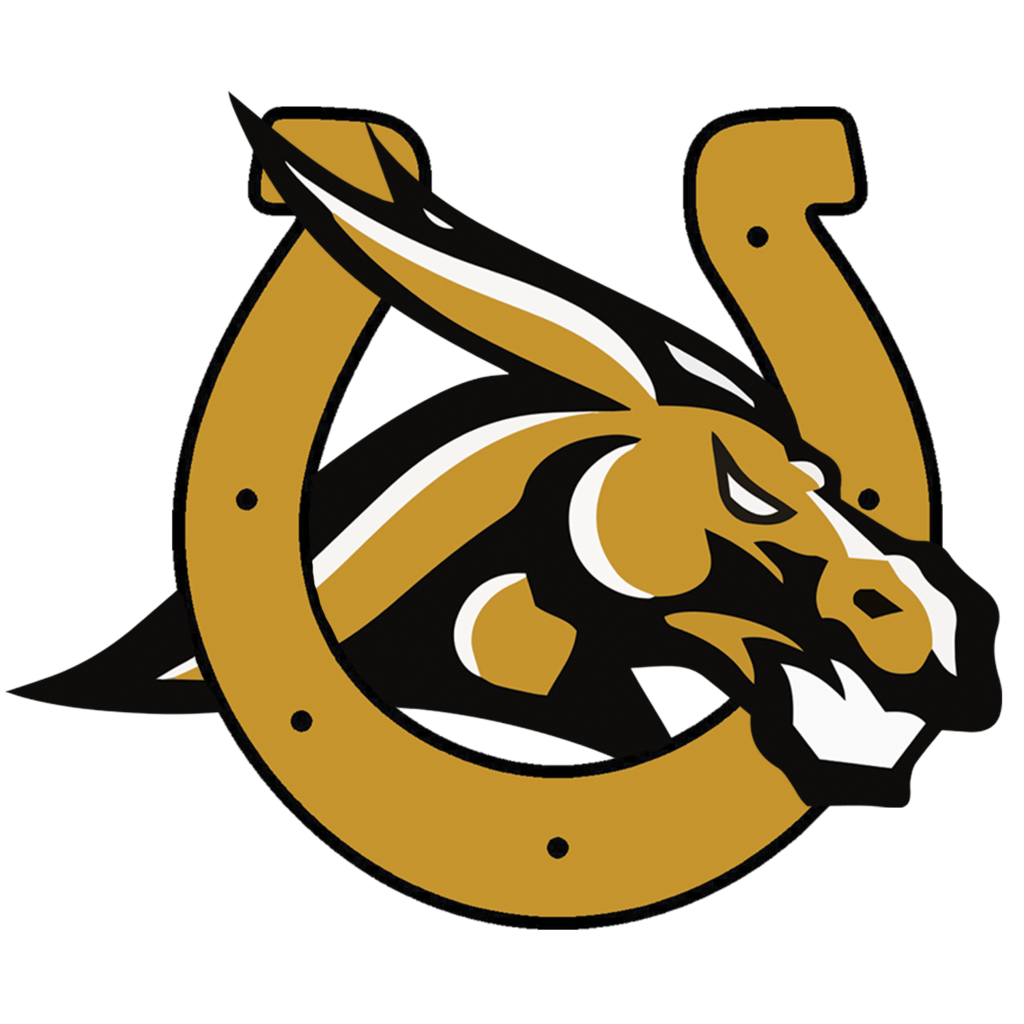 Please give a warm Mule Nation welcome to Taylor Segar, a new Middle School Special Education staff member.
https://5il.co/1gkjc
#RollMules

The Mule Nation would like to welcome Lisa Rhodes Holt to our high school staff!
https://5il.co/1gkhn
#RollMules

Please give a warm Mule Nation welcome to our new high school math teacher Casey Kelly! #RollMules
https://5il.co/1gj5a