2/11 schedule change @Hamilton 9th Boys-cancelled 6:00 JVB Old Gym, VG New Gym 7:15 JVG Old Gym, VB New Gym Go Mules!!

JV Girls take 3rd and JV Boys take 1st at the Lawson Tournament today! #RollMules @leadermosports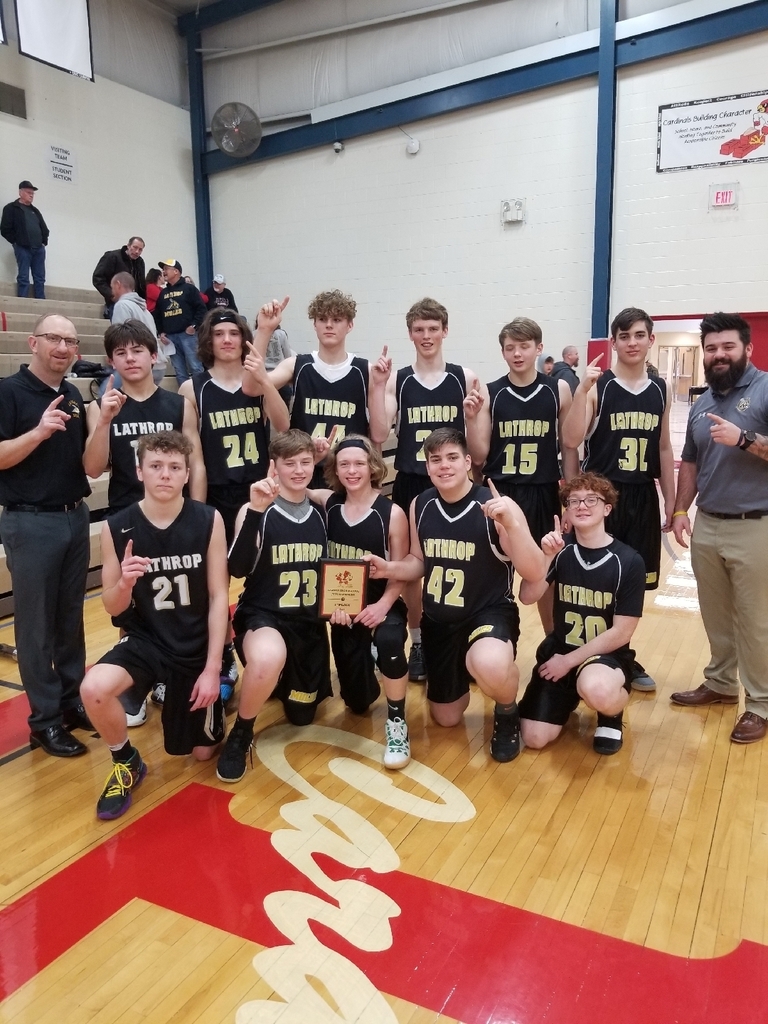 Congrats to all the girl wrestlers tonight at districts. Josie Wright and Kimber Coots advance to the semi finals. Sierra Brassfield, Skyler Heitman, and Madison Douglas are all still battling on the consolation side of the bracket! Wrestling continues tomorrow morning at 10:00 at Kearney High School.

Congrat's to Blake Gordon for setting the career record for assists with 335, breaking Matt Pritchett's record set in 1994. #RollMules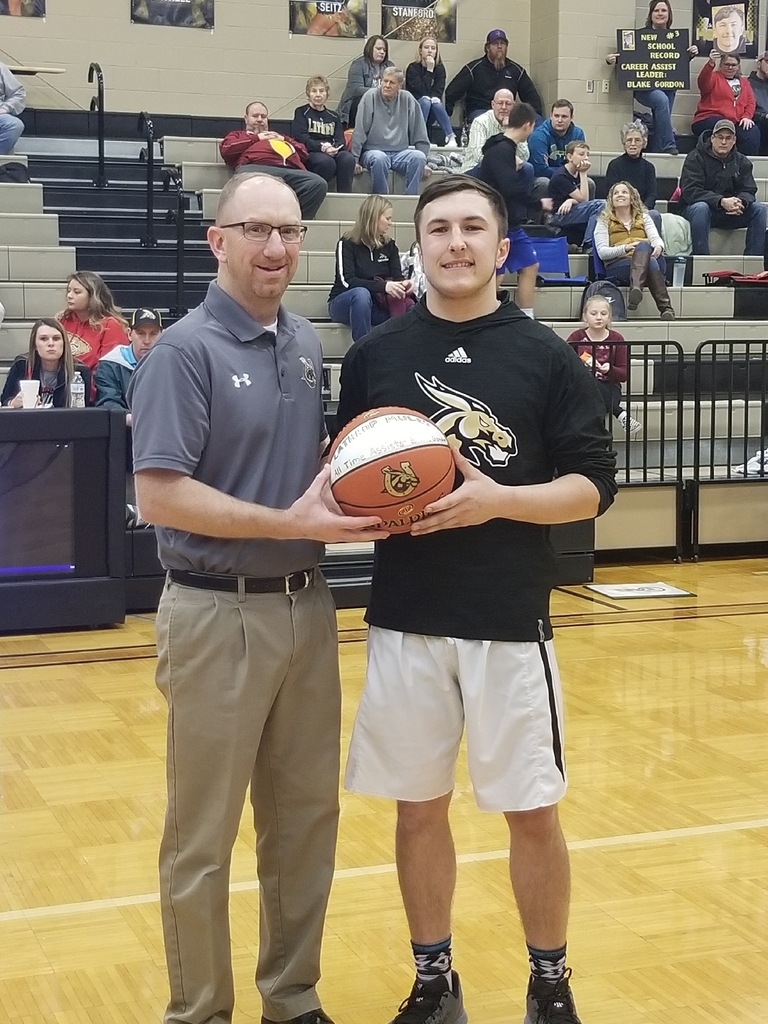 Congrat's to Grant Lewis for becoming the career leader in rebounds for Lathrop R -2 with 626, breaking Bruce Johnson's record set back in 1968. #RollMules @leadermosports

Reminder: Lathrop R-II WILL have school this Monday, February 10th. #RollMules

#RollMules Girls and Boys win over West Platte in #KCI action. Both were fun, fast paced paced games! #dunkfest @leadermosports

Due to school cancellation, the Mini Mules Cheer Clinic practices will be now be after school on Thurs. and Fri. Performance is Friday. #RollMules

As of now, evening activities for LR2 on Wednesday, 2/5 will go on as planned.

In order to allow LR2 families to fully celebrate the Chiefs Super Bowl Victory, we will have a "Red Snow Day" with No School on Wednesday, Feb. 5th. Poor student attendance and a lack of substitute teachers have factored heavily into this decision.

Congrat's to Blake Gordon. Hamilton Tournament MVP!

The Mules win the Hamilton Tournament 58-50 over East Buc! #RollMules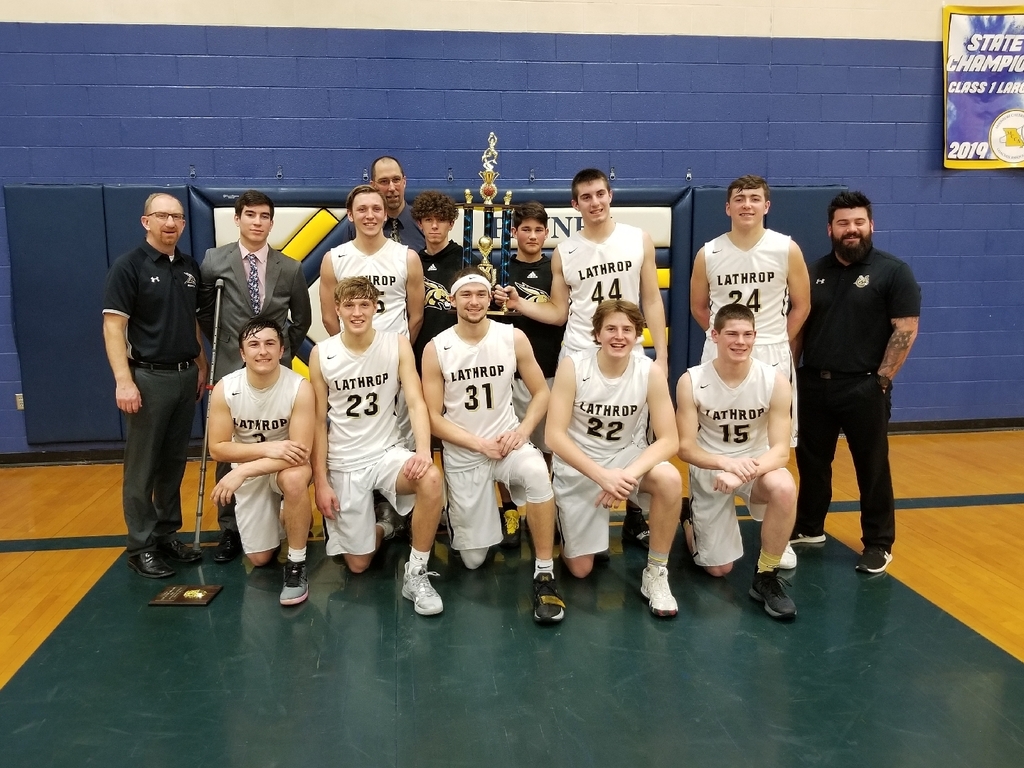 Update: LHS BBall will not start b4 7:45. You can still make it to Hamilton in time to see it! #RollMules

Congrat's to the LHS Winter Guard for placing 2nd in their first show of the season at the Belton Festival today! #RollMules

Lathrop Boys taking on E.B for the Championship at Hamilton. Should be at 6:45 but games are already 1 hour behind. #RollMules

Mules JVB beats Brookfield tonight 49-33 in Brookfield. #RollMules

(1)Mules defeat (5)Hamilton 72-31 to advance to the 'ship of the Hamilton Tournament. #RollMules

We have scheduled our first 2 make-up days for Monday, Feb. 10 and Monday Feb. 24th. Please plan for school on those days. We have also moved Parent-Teacher Conferences to Monday, March 2nd. #RollMules

Sorry for the late notice, but due to missed school days, this week's school lunch menu will be what was on last week's menu. #RollMules